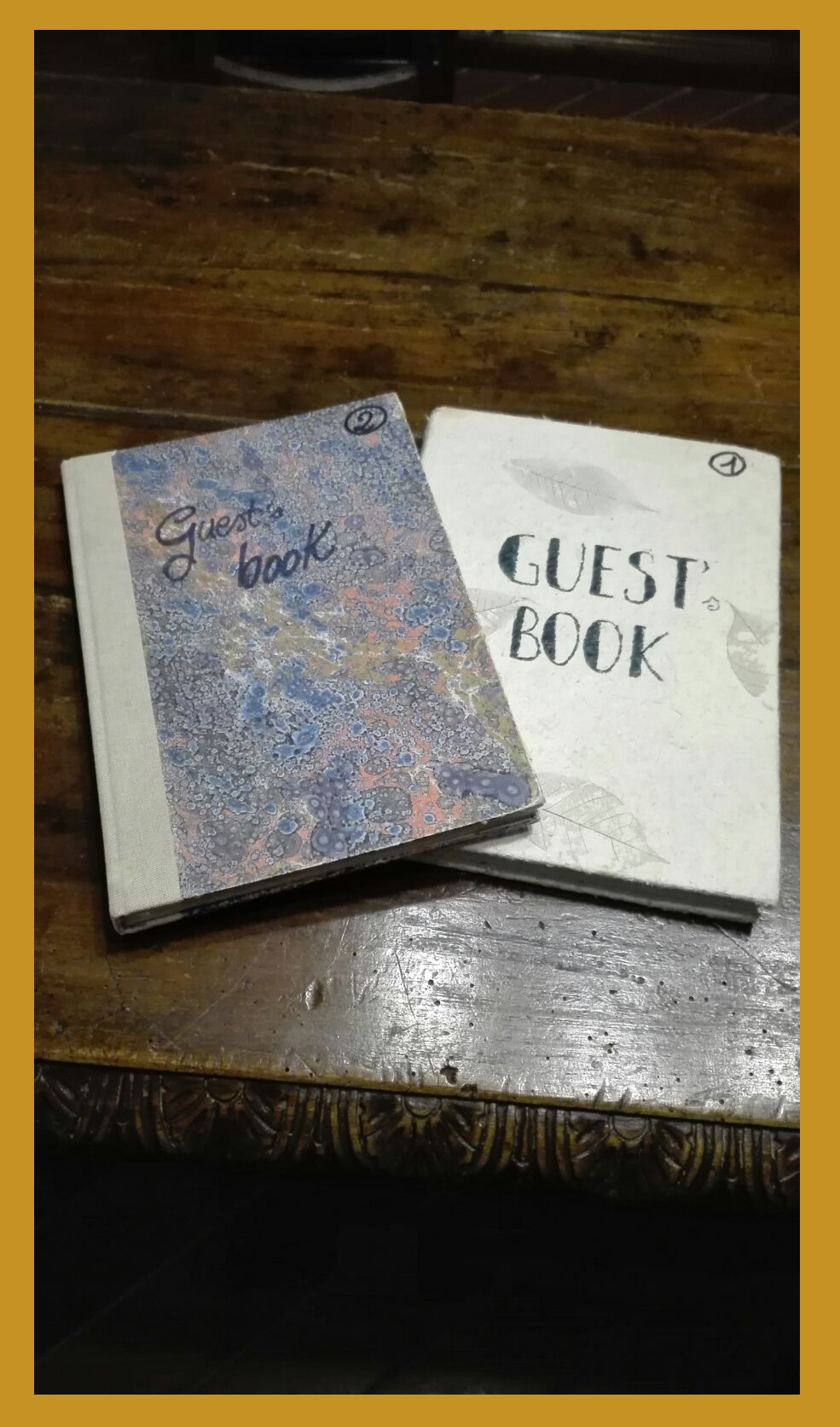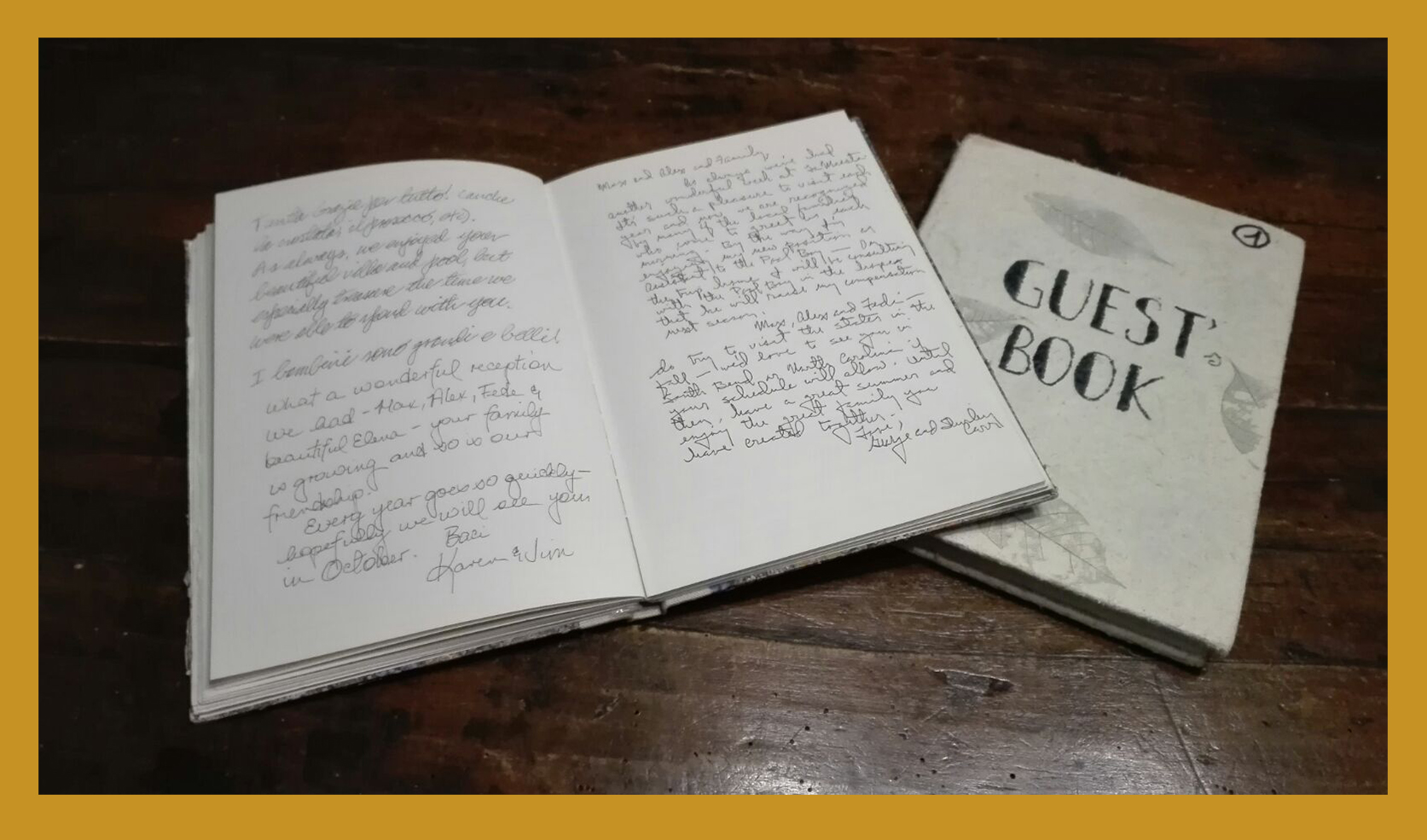 Some comment about us and our house...
Fabulous Experience
We were 8 friends who had the most wonderful week at the villa! When we first arrived Alex & her family presented us a " welcome" jam tart ( mostly devoured by Mick) We dined at the local restaurant and also created some memorable meals of our own. The facilities and pool area were fabulous and we had an authentic Tuscan experience We highly recommend Villa la Maesta! Gill & Peter M from Altona North Victoria Australia Thanks so much Alex.
Wonderful
We have spent wonderful holidays in your house. Everythink was perfect, especially the weather. We have visited a lot of place in Toscana and we have really enjoyed everything. The children were very happy in the garden.
Thanks a lot for your help for anything.
Under the Tuscan Summer….
Despite the extremely hot Tuscan summer, we spent 2 wonderful weeks in your marvelous villa! We enjoyed italian food.
We already miss the tuscan sun, the villa and wonderful garden with pool.
Back in rainy Luxembourg, we will remember you while tasting your good olive oil and drinking Chianti.
That was cool!
You have the most magnificent place on earth! We haven't been in one like this since birth! The villa, the land and the pool : the kids would name it "that was cool!!". On wesnday we enjoyeda great meal! Thankyou very much for that deal! Tomorrow when we are at home we will remember it with pleasure! 
Nice time!!!!!
This is really a beautiful place to spend the holiday in the wonderful Toscana!
Weenjoyed each minute of our stay here.
Thank you very much for the hospitality, mille graze and Ciao!
Thanks so much!
We had a wonderful time. Really enjoyed the pool and playing cards at night!
We met a turtle friend in the yard!
Took many day trips to Florence, Pisa, Siena, Arezzo, etc..
We also played bocce ball in the yard and enjoyed the suing.
Thanks so much!
Idyllic setting, wonderful food and wine
Dear Alessandra and Massimo, We had a wonderful week at La MAestà. Glourious weather, idyllic setting, wonderful food and wonderful wine. To live in a house like this, even if only for a week is a privilege. 
Tuscany lifestyle
We enjoyed our Holidays in "La Maestà" very much! A wonderful example of tuscany lifestyle!
Thank you very much!
The greatest holiday we've ever had!
This was the greatest holiday we've ever had! The pool was wonderful and the fared was great!
This 2 weeks in "La Maestà" were so funny and we'd really enjoyed it.
The house was so big and so wonderful!
To sit on the terrace was great and the weather was always good!
We'd visited different cities and villages and the Toscany is so idyllic!
Thank you for this wonderful and amazing weeks!
Olè!
Dear Alessandra and Massimo, thankyou for a great holiday in this fantastic house, we had nice weather perfect for the pool that we used every day! Hopefullyu we will come back soo! Ole 
The Best!
Now, we're sitting around the table and thinking about the beautiful time we had.
From the first moment we were very impressed obout "La Maestà" and its history.
We visited two times Firence and Arezzo and enjoyed italian lifestyle.
We hope to visit the villa soon again.