MAESTA' TOSCANA
is located in the central part of Tuscany. Florence, Siena, San Gimignano, Arezzo, Cortona, Montalcino and Assisi can be reached in less than 1 hour.The highway Rome-Milan is only 30 km down the valley.
MAESTA' TOSCANA
is constructed in the typical Tuscan way: A manor house with large archways, old oak beams, walls made of field stones and handmade tiles on the floor. All bathrooms have a tub and shower, toilet and bidet.
The Loggiato on the first floor is a great place with a view. In medieval times the house used to be a post station.
Stop off for a day and/or night in the stunning town of Pergine Valdarno in Arezzo province and experience some lovely tourist attractions.
Wine lovers would most certainly love a visit to Pergine Valdarno as it is listed on the popular 'Wine Road Terre di Arezzo' itinerary.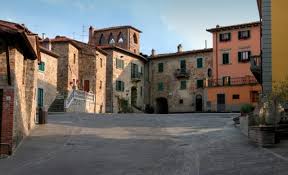 Pergine Valdarno is a hilltop town that comprises of little villages and hamlets that clustered together over the centuries.
Close to other tourist towns like Laterina, Montevarchi, Civitella and Terranuova Bracciolini, Pergine Valdarno is a small yet beautiful place to walk around.

It's located 50 kilometres south-east of Florence and 15 kilometres west of Arezzo town.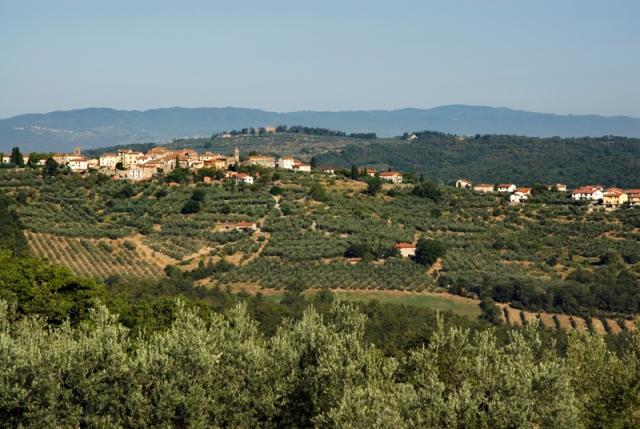 castle near pergine valdarno Named after the Valdarno which is a large valley through which the River Arno flows, Pergine is home to just over 3000 inhabitants and has beautiful old winding streets, old churches and monuments to explore.
The views from Pergine Valdarno are breath-taking.Be sure to visit two charming old attractions in the area around Pergine Valdarno called 'Il Castello di Meleto and Badia a Coltibuono.
Get a glimpse of this quaint Tuscan town by reading an enchanting memoir of an American artistic explorer called Pat Musick who wrote 'The Piero Affair'.